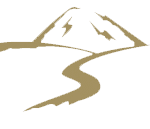 Purpose of the Position: Performs all duties associated with assisting clinic staff, patients, and insurance representatives regarding charges and payments for services rendered in the clinics of Community Health of Central Washington.
 Hours: 40 hours per week; M-F
 Qualifications: High School Diploma or general education degree (GED) required and one-year related experience and/or training; or equivalent combination of education and experience. Dental services knowledge/experience helpful. Certified Professional Coder (CPC) or Certified Coding Specialist (CCS) Certification preferred. Bilingual in Spanish/English is preferred.