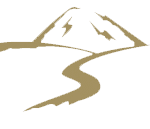 Senior Smiles
Purpose of the Position: Assists the Program Manager and providers as needed.  Responsibilities include driving the program van, loading and unloading equipment, scheduling, performing dental assistant and clerical duties. Engagement of facility staff and SR care providers.
Hours: 40 hours per week, M-F
Qualifications: High School Diploma or general education degree (GED) and 1 year supervisory or program coordination experience required. Two (2) years of experience as a dental assistant or dental assistant lead required.  Basic comprehension of long term or skilled nursing facilities is preferred.  Experience driving a van is preferred. Washington State driver's license, auto insurance, and clear driving record required. Washington State Dental Assistant Registration and CPR Certification required.