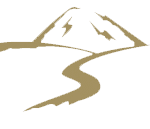 CHCW
Purpose of Position: Responsible for effective provisioning, installation/configuration, operation, and maintenance of systems hardware and software and related infrastructure. Participates in technical research and development to enable continuing innovation within the infrastructure. Ensures that system hardware, operating systems, software systems, and related procedures adhere to organizational values. Accountable for the following systems: DNS, DHCP, Radius Server, Backups, WSUS and VMWARE.
Hours: 40 hours per week; M-F
Qualifications: Bachelor's degree from four-year college university in a related field and five (5) years of experience with system administration, Microsoft operating systems, enterprise applications, and network security; or equivalent combination of education and experience required. Experience with virtualization extremely helpful. Current driver's license and auto insurance required. CCNA / CCNP, VCA / VCP, CCA / CCP, ITIL, and/or MCSE (or equivalent) preferred.