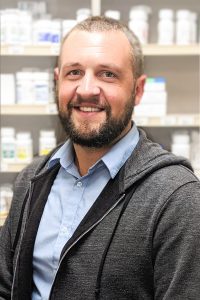 Josh enjoys working at CHCW because of the positive team culture where everyone collaborates to provide quality care. He is proud to work with such an awesome pharmacy team.
He appreciates helping people every day and being a trusted link between patients and their doctors.
Josh grew up in Selah and earned a Bachelor of Science in Chemistry and Biology at Central Washington University and a Doctorate of Pharmacy from Washington State University.