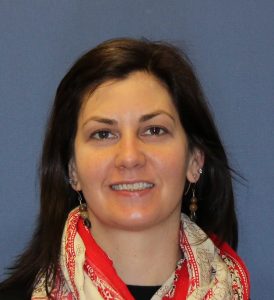 Training:
Gonzaga University, Master of Science in Nursing, Family Nurse Practitioner, 2015-2017
Gonzaga University/Washington State University Intercollegiate College of Nursing, Bachelor of Science in Nursing, 2002-2006
Practice Experience:
Pediatric Unit/Neonatal Intensive Care Unit, Yakima Valley Memorial Hospital, Yakima, WA
Pediatric Intensive Care Unit, Seattle Children's Hospital, Seattle, WA
Medical Unit, Seattle Children's Hospital, Seattle, WA
Philosophy of Care: Every child deserves equal access to high-quality, holistic care. Treating a child should involve family-centered, yet individualized care that is evidence-based and culturally sensitive.
Medical Interests: General pediatrics, obesity, asthma, young women's health, nutrition, preventative medicine, and patient and family education.
Personal Interests/Hobbies: I'm from Yakima originally and am so glad that I am to work as a nurse practitioner in the community that I love. Outside of working I enjoy reading and gardening. I love outdoor activities, including running, hiking, camping, backpacking, snowshoeing, and downhill skiing. My chocolate lab loves to accompany me on as many of these adventures as possible.