March is Multiple Sclerosis Awareness Month
Multiple sclerosis is a disease that impacts the brain and spinal cord which make up the central nervous system and controls everything we do.
MS is an autoimmune inflammatory condition affecting approximately 400,000 in the United States and two and a half million people worldwide. 
MS symptoms can range from mild to severe, since MS is unpredictable and often varies from person to person. Symptoms may include numbness to the limbs, paralysis or loss of vision.
Today, there have been great advances in MS research and new treatment options that provide hope to those with this disease.
Maintaining good health is important for people with MS. This includes proper nutrition, exercise, emotional health.
There are many ways to support MS research and awareness like MS events, and staying informed.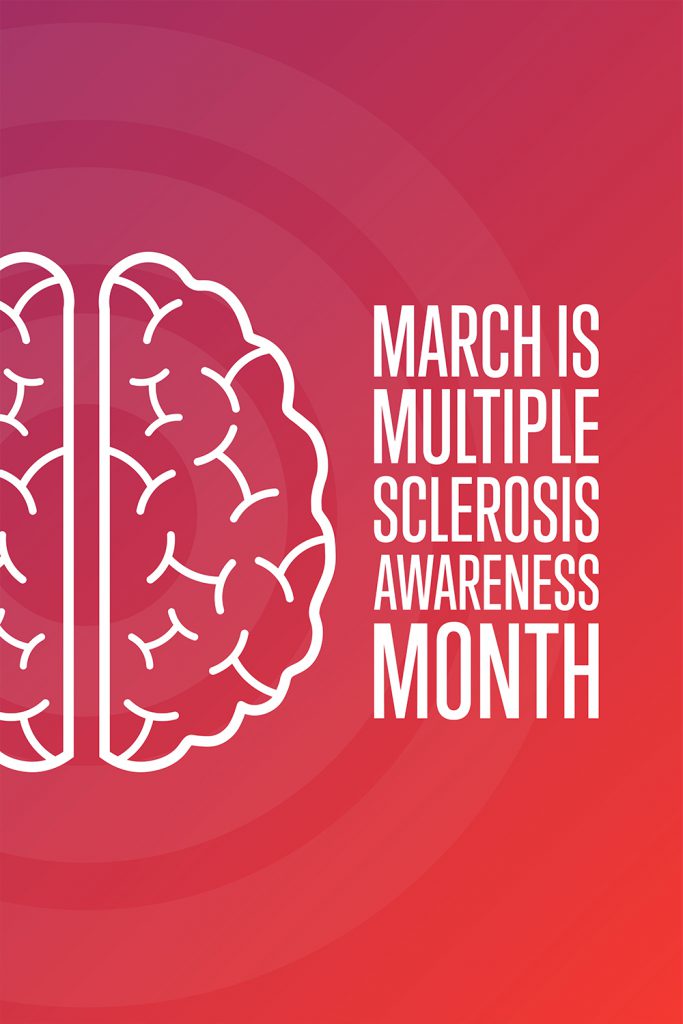 Here's How to Get Involved During Multiple Sclerosis Awareness Month
Knowing about MS Awareness Month is a good start, but there are many ways to get involved.
1. Sign up for an MS Walk
A fundraising walk is one way to get involved in your local community.

You can walk to celebrate and honor a friend or loved one living with MS

The National Multiple Sclerosis Society has information about upcoming 

walks throughout the country

. 
Share your story
If you're living with MS, consider sharing your personal story with others.

Your voice and story might inspire someone to maintain a positive outlook.
Spread the word on social media
Use Facebook, Instagram, Twitter, or another social media platform

Make use of hashtags that bring awareness to MS

tag your posts with #MultipleSclerosisAwarenessMonth or #MSAwareness.
Stay informed
Attend 

live MS webinars

 or other virtual events during March

Become an activist and urge your state lawmakers to support policies that accommodate people with MS.

If you have a loved one with the condition, education can help you empathize with them.
Make a donation
You can make a one-time donation, or set up a recurring monthly payment.

The National MS Society

 has several different donation options.
Official color for MS awareness
The color orange represents MS awareness.
Multiple sclerosis may be a part of who you are, but it doesn't define you."Every day, people do whatever it takes  to move their lives forward despite MS.