New Director named to program teams for Senior and Residential Care and Senior Smiles programs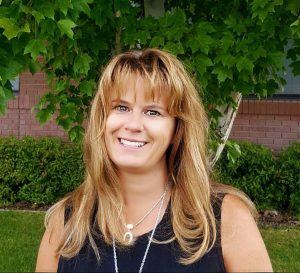 YAKIMA, WA –Community Health of Central Washington (CHCW), is pleased to announce that it has named Katie L. Jacoby, RN, C, as new director for its Senior and Residential Care Program (SRCare) and Senior Smiles Program.
Jacoby joins CHCW with almost 30 years of experience working locally in continuing care retirement communities within our Valley, providing care in geriatrics and long-term care facilities, and with almost 20 years of that experience serving as director of nursing services at Living Care Centers in Yakima.  She is a registered nurse and also holds a certification in gerontological nursing.  Jacoby is a long-term standing member of the American Medical Directors Association.
"We are pleased to have Katie join our SRCare and Senior Smiles teams and look forward to the leadership that she will bring to our programs," says Mike Maples, MD, CEO, Community Health of Central WA.  "We welcome her expertise and knowledge to our growing teams and programs."
About SR Care and Senior Smiles Programs
Senior and Residential Care (SRCare) and Senior Smiles, programs of CHCW, have celebrated three years of service and program expansion and development with its agency partners.  Both programs are designed especially for meeting the healthcare needs of individuals in Ellensburg and Yakima Valley residing in long-term and skilled nursing facilities.  The programs are staffed by physicians, dentists, dental hygienists and medical staff who provide patients with primary medical and oral healthcare and, when needed, consultative care for short-term or transitional patients.  SRCare and Senior Smiles are comprehensive, high quality preventive and primary care programs with a focus on medical and oral health care, serving senior and residential patients regardless of their ability to pay.
About Community Health of Central Washington
Community Health of Central Washington (CHCW) is a nonprofit organization providing high quality, affordable primary health care, dental and mental health services to area residents.  CHCW provides services to more than 25,000 people annually through six locations, without regard to income and ability to pay.  Headquartered in Yakima, CHCW centrally provides supervision, technical support, fiscal services, planning and human resources for the following sites and services: Central Washington Family Medicine, Central Washington Family Residency Program, Senior and Residential Care (SRCare), Senior Smiles, Yakima Pediatrics, Community Health of Central Washington – Ellensburg, Ellensburg Dental Clinic, Naches Medical Clinic, and Highland Clinic.  For more information, visit www.chcw.org.