Community Health of Central WA Names New Quality Director
Leslie Myrick has been promoted to the new position of Director of Quality for the non-profit healthcare center
YAKIMA, WA – Community Health of Central Washington (CHCW) is pleased to announce that it has named Leslie Myrick to the newly created position of Director of Quality. Myrick most recently served as the organization's Quality/Risk Manager.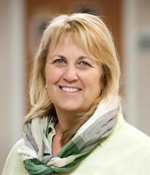 In her new role, Myrick will provide overall direction necessary to ensure that medical and clinical services are provided in accordance with standards established through state and federal regulations. She will also be responsible for providing quality oversight and improvement measures with a focus on meaningful use, clinical quality measures, and reporting needs for clinical care models. In addition, she will be responsible for risk management, corporate compliance and HIPAA, including training residents in all of these areas.
Myrick has many years of health care experience, serving a number of local non-profits in a similar capacity. She holds a bachelor of science degree in sociology and a master's degree in organization development from Central Washington University. In addition, she holds over two dozen continuing education certificates in best practices in organizational development, including those from the National Association of Community Health Center's "Quality Transformation in Health Care" series and the Washington Association of Community and Migrant Health Center's "Health IT foundation" course from Bellevue College.
Myrick began her new position last October and her office will continue to be located at Community Health of Central WA's Administrative offices, located at 1806 W Lincoln Ave, Yakima.
Community Health of Central WA's network of health care spans Yakima, Ellensburg and Naches areas in Central Washington and has a staff of 220 employees.
Leslie Myrick News Release (6/24)
http://www.dailyrecordnews.com/free/business/director-of-quality-named-at-community-health/article_c46443c6-df4f-11e2-a796-0019bb2963f4.html