October is Domestic Violence Awareness Month
Help us raise awareness around domestic violence
Since 1981, Domestic Violence Awareness Month (DVAM) has been organized to unite advocates across, support survivors, and hold abusers accountable across the nation in an effort to end domestic violence. An average of 20 people per minute are physically abused by an intimate partner in the United States. During one year, this equates to more than 10 million women and men.
How do I support a loved one possibly experiencing domestic violence?
Relationship abuse is more common than you think. If you suspect a loved one may be experiencing this, here's how to gently start a conversation. It's hard to see a loved one experiencing a power imbalance in their relationship that is concerning, and the conversation can be hard to start. 
Approach the conversation in a non-judgemental way and create a safe, supportive space. They may feel alone, so acknowledge how hard this is and remind them that they're not alone in this. Remember that they ultimately will do what they want to do. Provide them with resources and help them make a safety plan. Listen with an open ear, and respect whatever decision they make. 
If you're experiencing abuse in your relationship, there are options and you're not alone. Contact an advocate 24/7 by texting "START" to 88788 or visiting thehotline.org.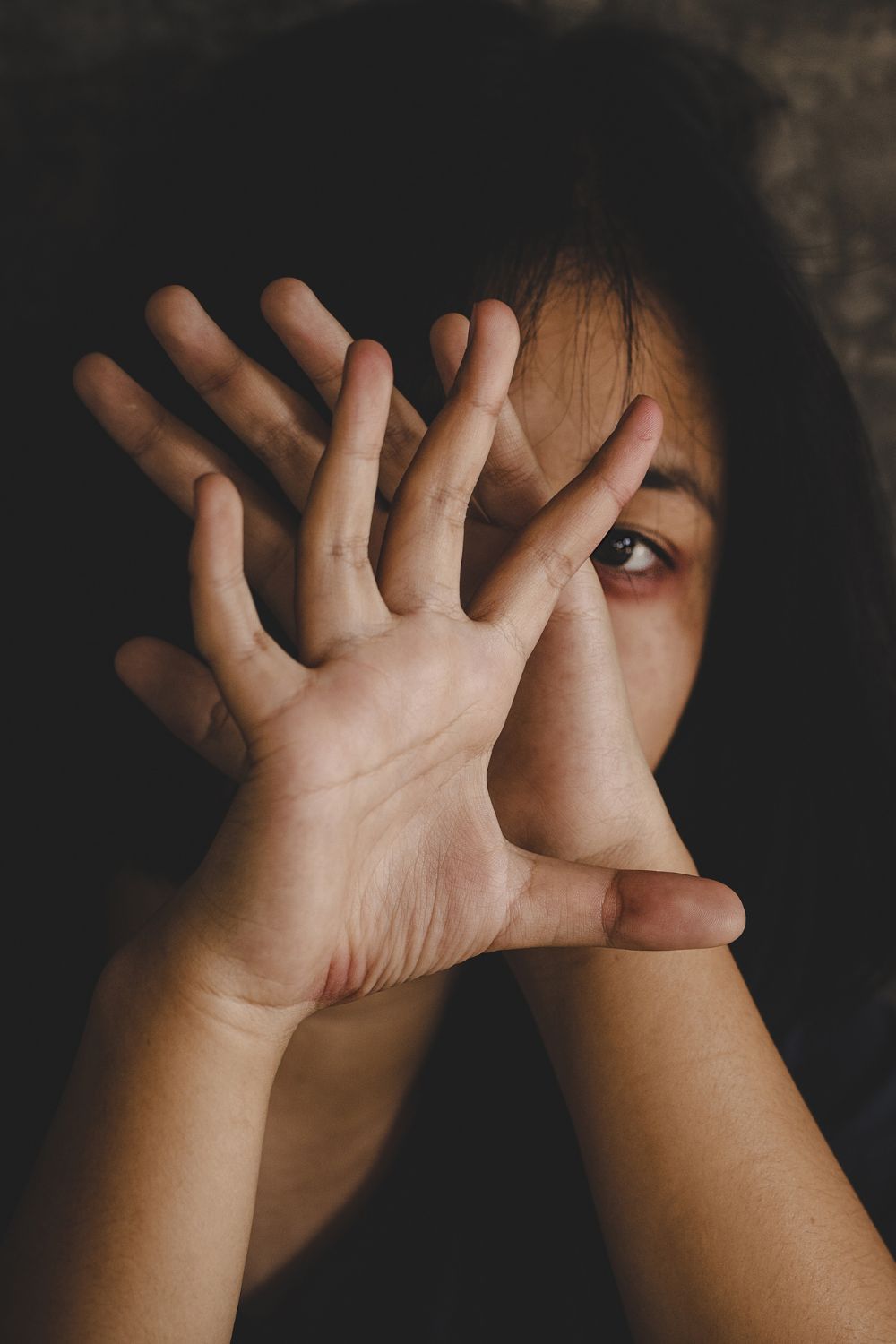 What are the types of relationship abuse?
Domestic violence and abuse is usually a pattern of behavior by one partner in the relationship used to gain power and control over a partner, which can look like a number of things, and there's usually more than one form of abusive behavior occurring in an abusive relationship. Keep an eye out for the signs below.
Physical abuse
Physical abuse can range from physical violence by the partner to your body, themselves, your loved ones, or pets. This also includes driving recklessly or dangerously with you in the car or abandoning you in unfamiliar places, forcing you to use drugs or alcohol, throwing objects at you, or trapping you somewhere like home.
Sexual coercion
Sexual coercion is when they imply that you owe them something sexually in exchange for previous actions, gifts, or consent.
Digital abuse
Digital abuse is the use of technology and the Internet to bully, harass, stalk, intimidate, or control a partner. This behavior is often a form of verbal or emotional abuse conducted online.
Emotional abuse
This type of abuse can include threatening you, calling you names, controlling what you do or wear, isolating you from your friends, or humiliating you. Gaslighting is another form of emotional abuse, where they pretend not to understand or refuse to listen to you; question your recollection of facts, events, or sources; trivialize your needs or feelings; or deny previous statements or promises.
Financial or economic abuse
Financial or economic abuse occurs when an abusive partner extends their power and control into your financial situation.
Stalking
Stalking occurs when someone watches, follows, or harasses you repeatedly, making you feel afraid or unsafe, and may occur from someone you know, a past partner, or a stranger.
What can you do to eliminate domestic violence?
The National Resource Center on Domestic Violence hosts the #1 thing campaign, where each day of DVAM, they highlight one small action you can take. In this video, they offer stories on the value of each individual action and the invaluable role we all play in creating the world we wish to live in.