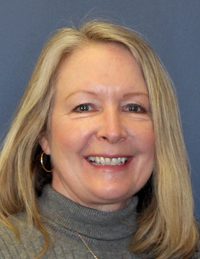 Please welcome Kathryn McDaniel, RN to Community Health of Central Washington as the newest member of our Care Coordination Team. Kathryn will take on the role of Care Coordinator Lead.
Education
BSN from Washington State University
Experience
Much of my experience has been in Public Health or Community Health, so I've been either in a primary care setting or public health department. I've been a home visitor and a clinic program administrator. I have also worked for the US Military and lived overseas a number of times. I admit to being a reluctant hospital nurse. In all my years of nursing, I have worked only a few months in hospitals. Clinical skills such as IV starts and wound therapy are not what I do best!
Hobbies
I like to be outdoors. Hiking, skiing and riding my bicycle are favorites. Inside, I like to knit and read. I'm trying to learn how to play the piano. And I just bought a house. I've been told a house is a hobby.
When Kathryn was asked, "Why do you want to work for CHCW?" She replied. "I like community health. I feel a strong connection to the mission of providing medical care to patients who are most in need."
Kathryn aspires to…."I aspire to stay in this line of work for the rest of my career."