December is Older Driver Safety Awareness Month
Help older adults stay active in their community
A hard part of aging is losing access to the freedoms you had when you were younger and healthier, and driving is one of those. However, some complications related to aging can make it unsafe for some older adults to drive. American Occupational Therapy Association (AOTA) designated December to be Older Driver Safety Awareness Month in order to raise awareness of the many resources available to older drivers and their families to promote safety behind the wheel. Their goal is to keep older adults safe and on the road for as long as safely possible.
When should an older adult stop driving?
Effects of aging that make driving potentially dangerous for older adults include decreased vision, impaired hearing, slower motor reflexes, and more. Aging generally affects your strength, coordination, and flexibility, which are all needed for driving.
For example:
Multi-tasking and a decent reaction time are necessary for driving, and with the cognitive impairment that comes with age, that can be more difficult.
If your arms or legs lose their strength or develop chronic pain, it can affect your ability to turn the steering wheel or use the gas pedal.
Neck pain or stiffness can make it harder to look over your shoulder.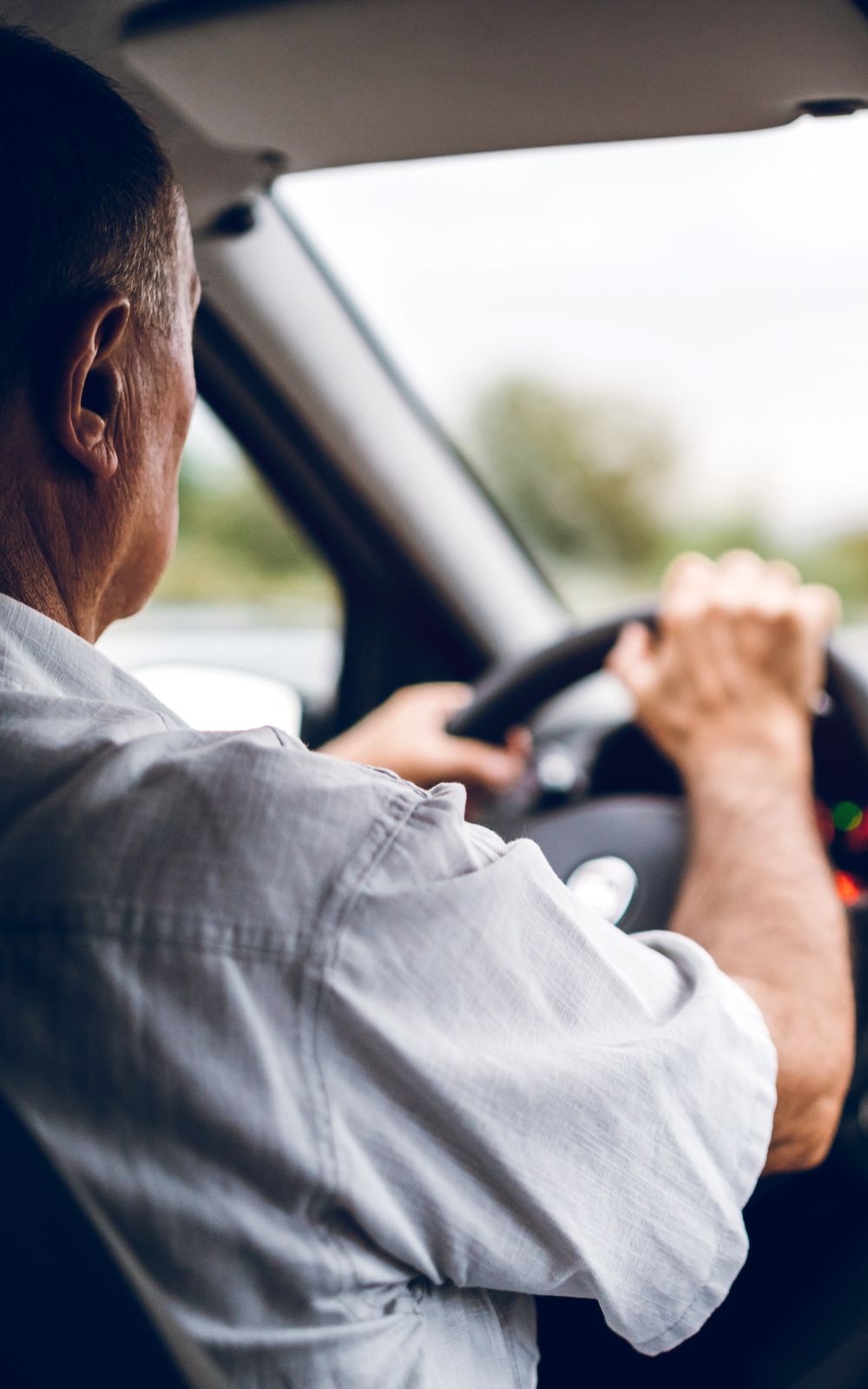 How older adults can remain mobile in their community
An older adult doesn't need to stop driving the minute they start presenting with these signs. The adults and their families, community, and caregivers want them to be mobile for as long as they can, as long as it's safe. "Whether it is shopping, working, or volunteering, we want older adults to do the things they love and need to do with the confidence that transportation will not be the barrier to strand them at home," says the AOTA.
There are many interventions that older adults have before giving up their license completely. Below are a few options:
Make sure your vehicle is safe, and utilize car aids
An occupational therapist or a certified driving rehabilitation specialist can prescribe equipment to make it easier to steer your car or operate the foot pedals. There are regular car features that can make driving easier for everyone, such as automatic transmission, power steering, and power brakes. Always keep your car in good working condition with regularly scheduled maintenance.
Talk to an occupational therapist
If you're an older adult and you notice any of the above signs, or you notice them in your loved one, find an occupational therapist if they don't have one already. Their job is to help them function as much as they can as their conditions progress and can assess when it's time to make changes.
Take a "fit to drive" test
If your OT or primary care physician uncovers a physical condition that could make driving unsafe, they can complete an evaluation to assess your options. They could recommend rehab, changing your driving habits, taking a break from diving, and if necessary, transitioning out of driving.
Take care of your health
Stay on top of healthy habits like getting enough sleep, eating enough, and drinking enough water. Driving while drowsy affects everyone, no matter their age. If you've recently had an injury that makes it harder to drive, get medically treated.
Change your driving habits
Take note of what about driving is hard for you and change your habits. For example, if seeing at night is a problem, drive during the day. Avoid driving on freeways if it is confusing. Know the route ahead of time, or drive places that you know.
Occupational therapy professionals participate in the CarFit program, supporting aging drivers to stay active on the road and behind the wheel. The CarFit program consists of free safety education on in-vehicle safety features, explaining how they work and how to find the safest adjustment for the tallest to the smallest individual driver. The program supports drivers by focusing on the driver's comfort, safety, and fit within their vehicle. Learn more: https://www.aota.org/practice/practice-settings/driving-community-mobility