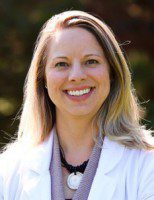 Tompkins holds a Bachelor of Science degree in nursing from the University of Washington's School of Nursing and a Master's of Nursing degree from the Adult Nurse Practitioner Program at the University of Washington.  Most recently, she was an advanced registered nurse practitioner at Quality Care Medical Clinic in Yakima, where she provided comprehensive primary care management to adult patients and geriatric patients in a clinic setting.
Prior to that, Tompkins was nurse practitioner and clinical service manager for EVERCARE Oregon, a branch of United Health Care in Lake Oswego, Oregon.  She has many years of experience working within elder care in our valley, including her employment as a nurse practitioner at Selah Clinic Family Practice and also as a registered nurse at Yakima Valley Memorial Hospital.
In her new position, Tompkins will be providing primary health care and management to patients residing in long-term care facilities.