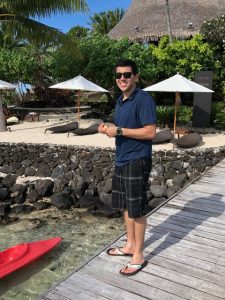 Medical School: Western University of Health Sciences, College of Osteopathic Medicine of the Pacific Northwest (COMP-NW)
Philosophy of Care:
Family medicine is special in the way that you are able to create everlasting relationships with your patients. These relationships help understand the patient in a variety of ways. Each patient is different and has to be approached in the way that meets both the goals of the patient and the physician. One of my main goals as a physician is to promote a healthy lifestyle, not just physically, but also mentally.
Medical Interests:
I am interested in musculoskeletal medicine along with outpatient medicine. I also enjoy implementing osteopathic manipulation techniques with these patients.
What drew you to CWFMR and/or Yakima:
My wife and I both grew up in the Northwest and hoped to stay close to family throughout our residency. We were also hoping to find a residency program that reflected a "family feel" culture. During our interview process, all of those were apparent in the program.
Personal Interest / Hobbies:
I am a huge sports fanatic (favorite sports are football and college basketball). Apart from that I enjoy playing tennis and skiing. My wife and I also enjoy hiking and outdoorsy activities, especially having been spoiled with the glorious Pacific Northwest.