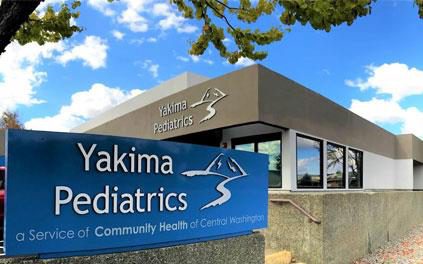 Thirteen years ago on January 1, 2006, Yakima Pediatrics Associates became a part of Community Health of Central Washington, a transition from private practice to a community health center.
Yakima Pediatrics had been around for 25 years before joining CHCW and was trusted and  highly respected by the community
The Providers remained the same. The practice remained at the same site. The staff who worked together at Yakima Pediatrics for so many years was initially the same.
In 2017, Yakima Pediatrics moved to our new and much larger home and continue to deliver the same high-quality care to our patients as a proud part of the CHCW family!