The Importance of Flu Shots for your Children
Why Does Your Child Need a Flu Shot?
Children younger than 5 years old, especially those younger than 2, are at high risk of developing serious flu-related complications. A flu vaccine offers the best defense against flu and its potentially serious consequences.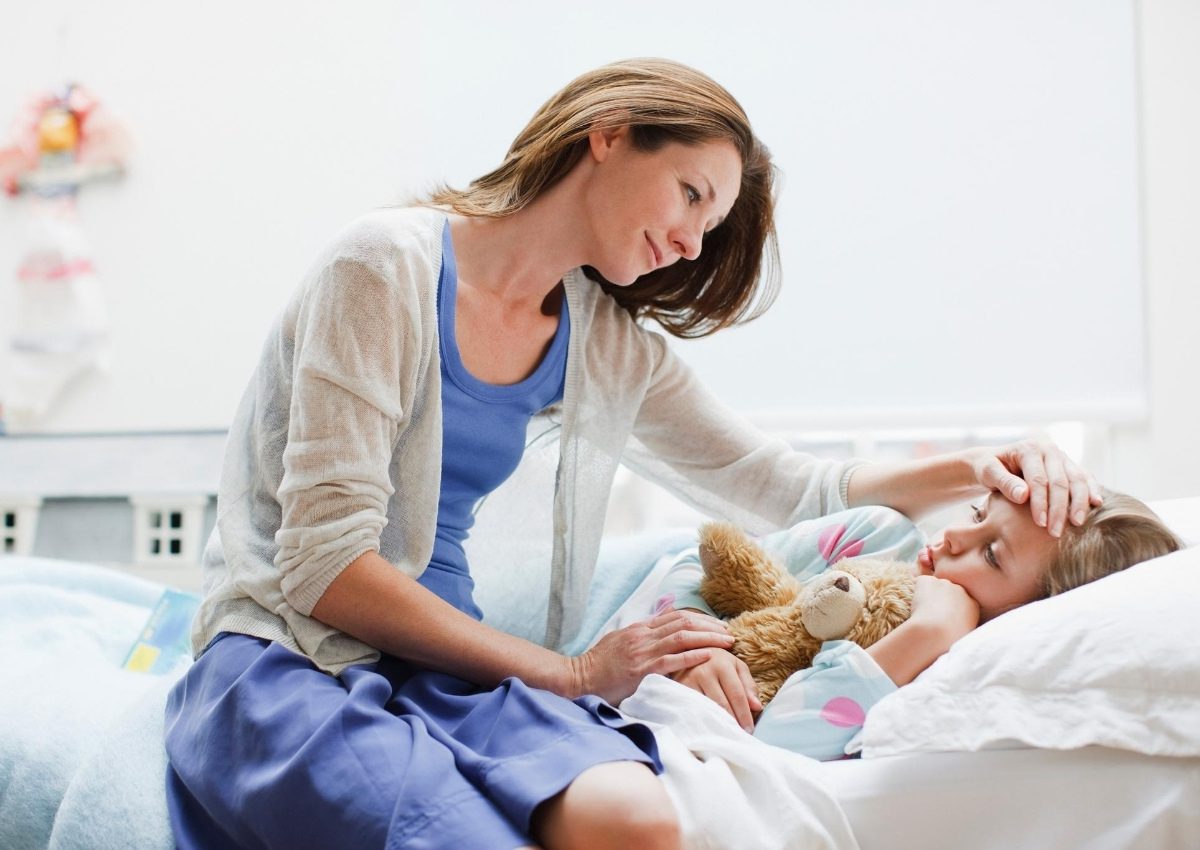 Flu illness is more dangerous than the common cold for children. Each year, millions of children get sick with seasonal flu; thousands of children are hospitalized, and some children die from flu. Children commonly need medical care because of flu, especially children younger than 5 years old.
September and October are the best times to be vaccinated to achieve immunity throughout the flu season, though getting the shot later is better than not at all.
It takes two weeks after your flu shot to achieve full immunity, so steer clear until then of anyone who has flu symptoms.
9 Facts About the Flu You Should Know
1. Flu season is between October and May
2. The flu is contagious before symptoms start
3. Flu symptoms can start abruptly
4. You need a new flu vaccine every year
5. The flu vaccine doesn't cause the flu
6. The flu can cause life-threatening complications
7. You can still get the flu after a vaccination
8. There are different types of flu vaccines
9. It takes up to two weeks for the flu vaccine to work
Many Answers taken from the CDC.
If coronavirus disease 2019 (COVID-19) is spreading in my community, should I still go out to get a flu vaccine?
Does the flu shot increase your risk of getting COVID-19?
 There is no evidence that getting a flu vaccine increases the risk of getting COVID-19. There are many benefits from flu vaccination and preventing flu is always important, but in the context of the COVID-19 pandemic, it's even more important to do everything possible to reduce illnesses and preserve scarce health care resources.
Will there be flu along with COVID-19 in the fall and winter?
While it's not possible to say with certainty what will happen in the fall and winter, CDC believes it's likely that flu viruses and the virus that causes COVID-19 will both be spreading. In this context, getting a flu vaccine will be more important than ever. CDC recommends that all people 6 months and older get a yearly flu vaccine.
Can I have flu and COVID-19 at the same time?
Yes. It is possible have flu, as well as other respiratory illnesses, and COVID-19 at the same time. Health experts are still studying how common this can be.
Some of the symptoms of flu and COVID-19 are similar, making it hard to tell the difference between them based on symptoms alone. Diagnostic testing can help determine if you are sick with flu or COVID-19.
Will the new test that detects both flu and COVID-19 replace other tests?
No. This new test is designed for use at CDC-supported public health laboratories at state and local levels, where it will supplement and streamline surveillance for flu and COVID-19. The use of this specialized test will be focused on public health surveillance efforts and will not replace any COVID-19 tests currently used in commercial laboratories, hospitals, clinics, and other healthcare settings.
CDC's first viral test for SARS-CoV-2 (the CDC 2019-nCoV Real-Time RT-PCR Diagnostic Panel (ER-34)) will still be available for qualified laboratories to order through the International Reagent Resource (IRR) external icon. The new multiplex assay can also be ordered through the IRR. Check the IRR website for details.
Is COVID-19 more dangerous than flu?
Flu and COVID-19 can both result in serious illness, including illness resulting in hospitalization or death. While there is still much to learn about COVID-19, at this time, it does seem as if COVID-19 is more deadly than seasonal influenza; however, it is too early to draw any conclusions from the current data. This may change as we learn more about the number of people who are infected who have mild illnesses.
Will a flu vaccine protect me against COVID-19?
Getting a flu vaccine will not protect against COVID-19, however flu vaccination has many other important benefits. Flu vaccines have been shown to reduce the risk of flu illness, hospitalization and death. Getting a flu vaccine this fall will be more important than ever, not only to reduce your risk from flu but also to help conserve potentially scarce health care resources.