September is National Childhood Obesity Month
More than

14.4 million children and adolescents

in the United States are obese.
Childhood obesity is a serious problem in the United States, putting children and adolescents at risk for poor health. Obesity prevalence among children and adolescents is still too high. Obesity is defined as a body mass index (BMI) at or above the 95th percentile of the CDC sex-specific BMI-for-age growth charts.
Impact on Emotional and Physical Health
Childhood obesity can lead to negative impacts on an adolescents' emotional and physical health. Compared to children with healthy weight, children with overweight or obesity are at a higher risk for asthma, sleep apnea, bone and joint problems, type 2 diabetes, and heart disease. Children with obesity are also more likely to experience bullying, social isolation, depression, and lower self-esteem.
Obesity prevalence was 25.6% among Hispanic children, 24.2% among non-Hispanic Black children, 16.1% among non-Hispanic White children, and 8.7% among non-Hispanic Asian children.
While there is no simple solution, there are many ways parents and caregivers can help children reach a healthy weight.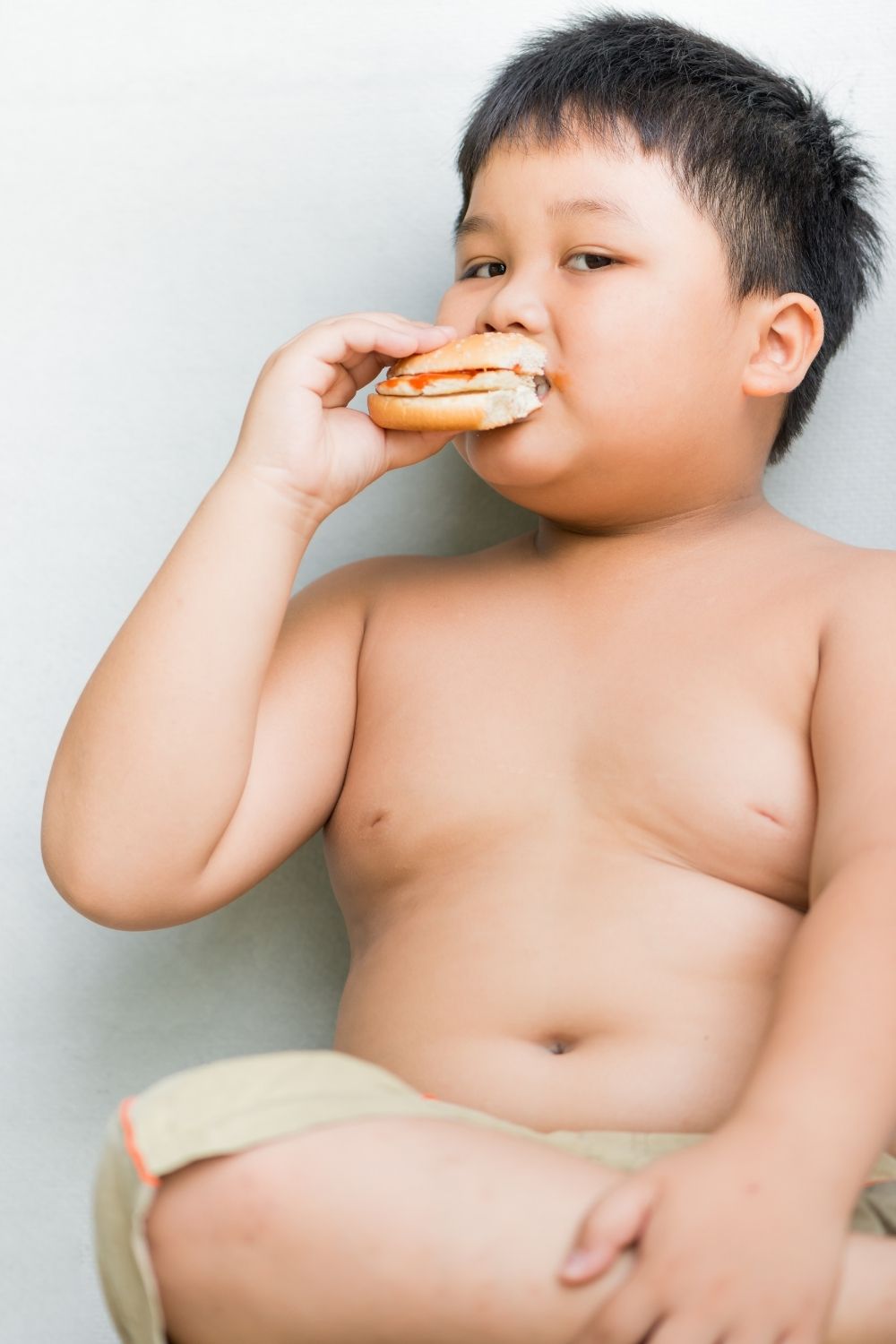 Combating Childhood Obesity
Here are some ways families can combat childhood obesity:
Make meals that include vegetables, fruits, whole-grains and fiber
Aim for 60 minutes of physical activity each day — families are encouraged to go for a bike ride, walk or run together
Swap out processed snacks for whole foods
Skip sugar‐sweetened beverages — drink water instead
Get adequate sleep every night
Healthy Tips for the Whole Family